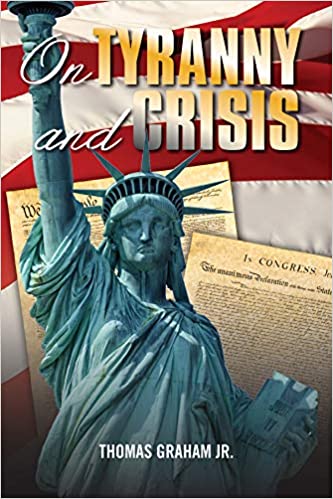 Book Summary
When Dutch Laker, a man with strong ties to the Mafia and a connection to the Russian government, becomes president of the United States, a string of catastrophic actions follows. Laker withdraws the country from the Paris Agreement, ensuring further damage from climate change; withdraws from a nuclear agreement with Iran, creating a serious risk of nuclear war; and orders the assassinations of several in his administration who oppose him.
Linda Blaine—code name "Sapphire"—was one of the most accomplished intelligence agents of the Cold War. Now semi-retired, Linda is called back into action to lead a coalition headed by the vice president to oppose Laker and save the country.
Retired U.S. Ambassador Thomas Graham has created compelling characters and carefully crafted a political tale that includes rogue military, domestic rebellion, and intense intra-governmental struggles—all leading to impeachment hearings and a final confrontation with a corrupt and dangerous president.
"Tom Graham is a consummate Washington insider, with many years' experience as an ambassador and arms negotiator shedding light while fighting off the dark side. No one is better positioned to tell a thrilling tale of political and international intrigue. Highly recommended."
—Richard Rhodes, Pulitzer Prize winner for The Making of the Atomic Bomb
Order this Book
Thomas Graham Jr., On Tyranny and Crisis, Butler Books, https://www.butlerbooks.com/ Published September 2020, ISBN 978-1-953058-02-7